ABOUT US
Aha Product Solutions was born out of the desire to make it easier to get products out on the shelf with the proper messaging, design, functionality and pricing. If you have internal and external resources that you are comfortable with – great. If you need our help, we have a wide network of the best-in-class who fit our philosophy. We believe in honesty and integrity. No man behind the curtain approach.
OUR SERVICES
Nothing is more exciting to us than seeing an idea move from a few words on a piece of paper through the process and onto a shelf.

IDEATION
Marketing is tasked with creating a new product pipeline. They come up with a ton of fantastic ideas which eventually get passed on to another department like design.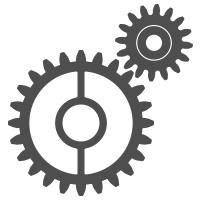 CONCEPT DEVELOPMENT
Design comes back with beautiful renderings which get tested with consumers or with buyers then passed on to Engineering or R & D who have their own set of constraints.

PARTNERSHIP & MANAGEMENT
Elyse has spent a majority of her career commuting back and forth to China and to vendors all across the US to explore new ideas, establish process, align on product definition and to set the project in motion.
HOW WE WORK
Aha Product Solutions partners with companies to develop the idea, bring together key stakeholders and get meaningful products on the shelf fast no matter where the idea lies. The proven method has been used to launch hundreds of products and solutions ranging from a line refresh to patented game-changers within a variety of categories in the consumer space. Programs are customized to meet the needs of you and your organization from leading ideation symposiums to specific sourcng assistance to a soup-to-nuts product development plan.


Let's Talk!
Whether you want to work with us or just say hi
Elyse Kaye
(312) 636-7247
1450 Chestnut Street, San Francisco
info@ahaproductsolutions.com